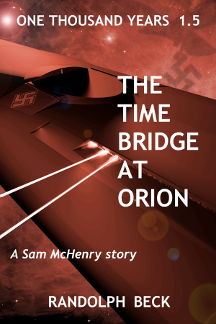 The Time Bridge at Orion now has a new cover. I had a bad case of the flu last March when the story was first released, and always planned to replace the cover with a better one.
It's basically the same 3D model as the first cover, but from a different angle, with different lighting effects, and a better background.
For those interested, the ship is a 3D model created with POV-Ray. The background and captions were added in later. It was all put together using GIMP.