OldNFO J.L. Curtis has a striking photo from a P-3 Orion: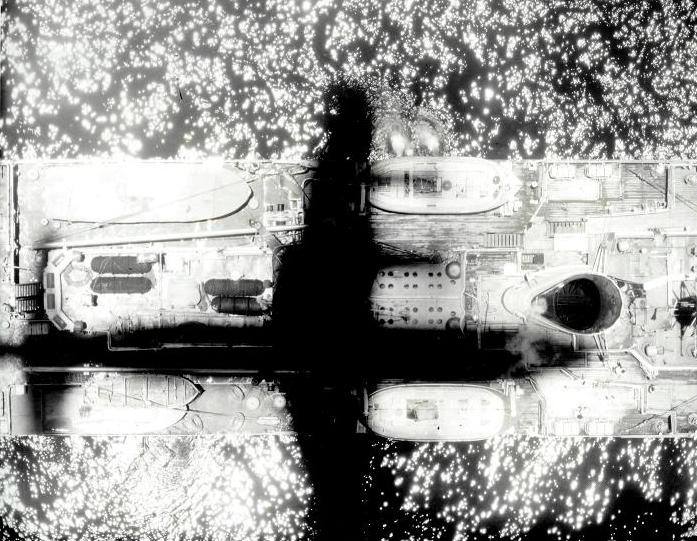 That's its shadow over a ship.
The fact that it's a black-and-white photo doesn't necessarily help guess the age. The Navy still uses them (big 70mm cameras) for clarity's sake. And while that's obviously not today's mega-cruise liner, even if that is a passenger ship (which it almost certainly is not), there are still older ones somewhere out in the world.
It's an intriguing photo, and I just had to borrow it.