Most people here would have heard of Valkyrie, even if you've only seen the Tom Cruise movie. The bombing attempt is often called the July 20 plot, having happened on that day of 1944.
But the day before that, this was in the papers: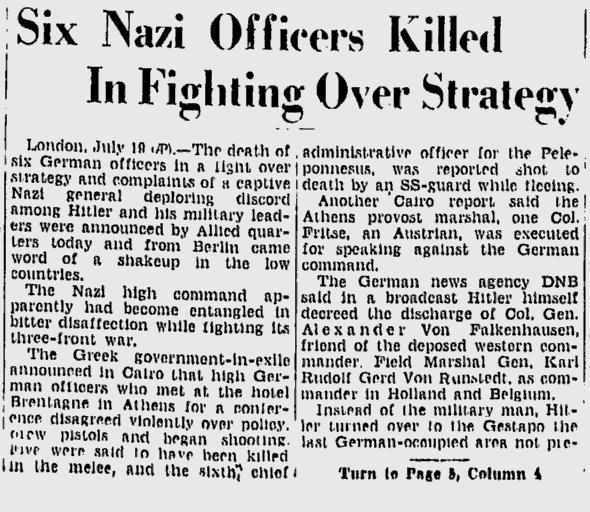 General Alexander von Falkenhausen (cited above) is known to have been part of the July 20 plot.