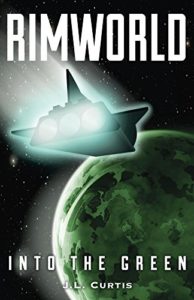 With Glenn Reynolds giving me that much-needed plug, it's a great time for me to turn around and give one to OldNFO Jim Curtis's new book: Rimworld: Into the Green, which he announced earlier today.
This is far future military science fiction by a fellow member of the P-3 community. It's not his first book. An earlier novelette in the series, Rimworld: Stranded, is available here, although I don't yet know that the reading order matters in this one. His other earlier works are in the adventure genre. He's been around, knows his stuff, and it shows.
Addendum: The novelette Rimworld: Stranded will be free through Saturday.